Product Description
TTAC-07HCWa is Military Tent Air Conditioner with cooling capacity 7000W, equals to 24000btu.
This type tent airconditioner is strictly designed according to military standard, which can work in extreme condition.
The Tent air conditioner unit was developed primarily to provide air cooling in tents or transportable buildings. It not only provides greater comfort but also protects equipment and materials from hot weather damage. The tent air conditioner is fitted with flexible duct and the unit itself must be located outside.The function of the Tent air conditioner is based on a cooling circuit and powerful fans. The evaporator section contains the evaporator and a centrifugal fan, which draws warm internal air of the tent through the cold evaporator and blows out the cooled air through the side or the top of the unit. The condenser section contains two condenser coils and a large axial fan, returning the heat taken from the internal air to the outside atmosphere.The Tent air conditioner also have heat pump,can supply warm air into the tent in winter. use the Panasonic scroll compressor, our Tent air conditioner can supply hot air at -10℃ to 20℃.
We also have Military Tent Air Conditioner,Event Tent Air Conditioner,Mobile Field Hospital & Medical Air Conditioner,Aircraft Ground Service & Maintenance Air Conditioner,ECU Environment Control Unit,Relief Tent Air Conditioner,Camps Air Conditioner, cooling capacity have 24000BTU,48000BTU, 60000BTU,96000BTU for your choice.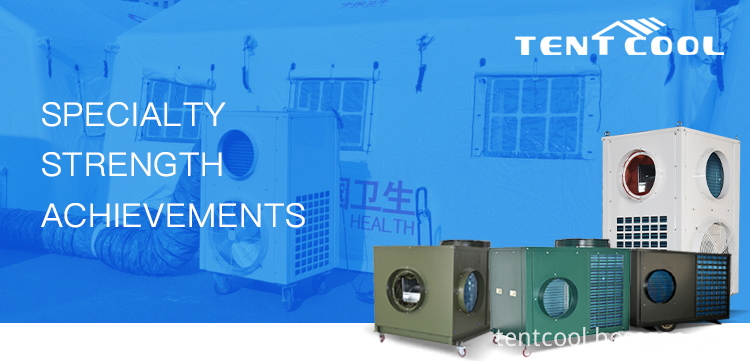 PRODUCT DISPLAY: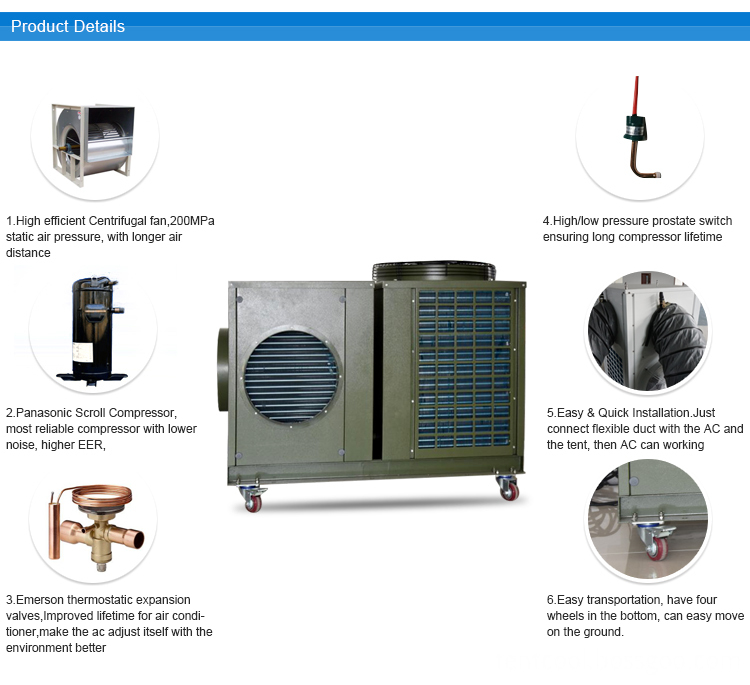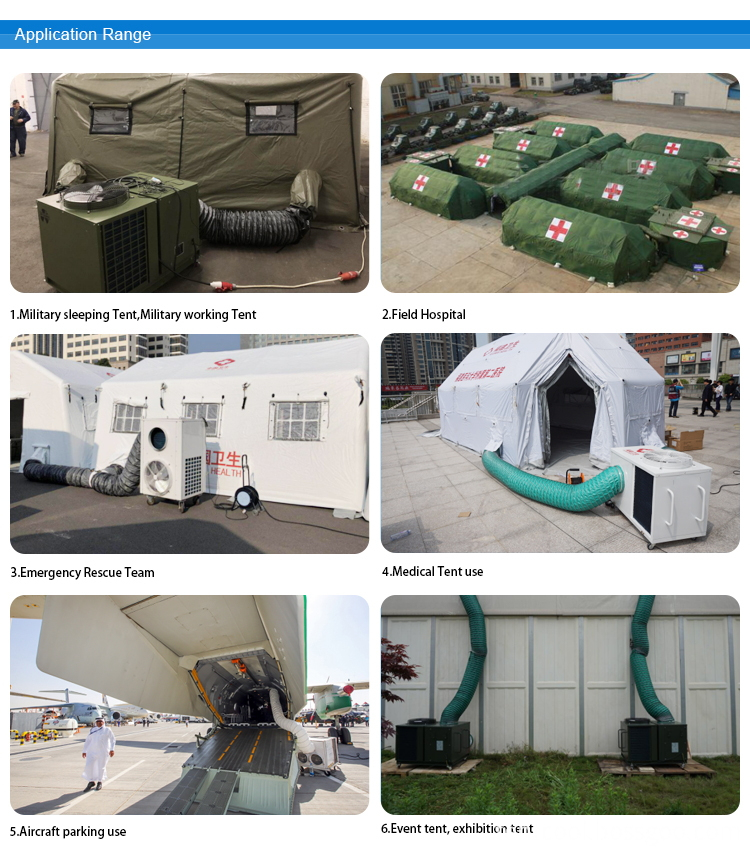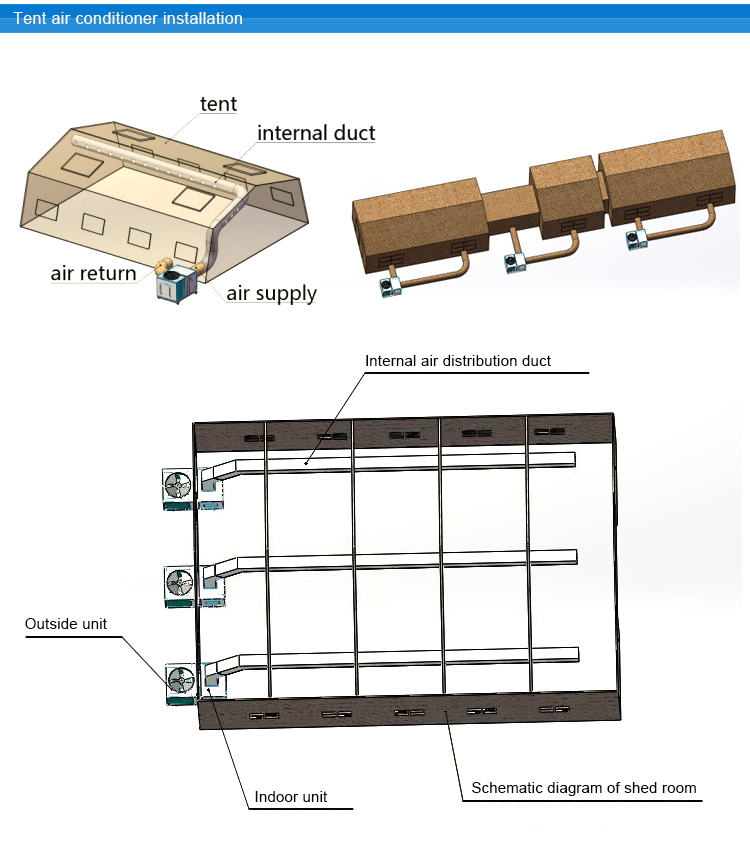 Product Technica Data:
Model No.
TTAC-07HCWa
Type
Horizontal
Cooling capacity
kW
7.00
Heating capacity
kW
7.70
Electric Heating
kW
3.00
Rated cooling power input
W
2550
Rated heating power input
W
2650
Rated cooling current input
A
12.2A
Rated heating current input
A
12.7A
Evaporating side airflow
m3h
1000
Condensing side airflow
m3h
3500
Air pressure
Pa
200
Compressor MFG
GMCC
Evaporating side Noise
dB(A)
≤40
Condensing side Noise
dB(A)
≤55
Net Weight
kg
110
Dimension (L x W x H))
mm
1150×710×820
Working condition
-20

℃

to 60

℃

Refrigerant
R22 or R410a